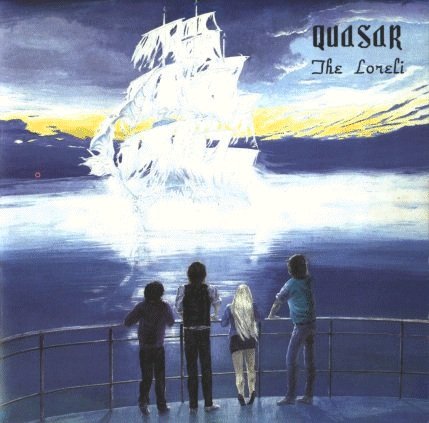 The second and so far the final studio album from this English band. This despite of rumours of a new album in 2011 and 2013. Their website still says we were going to be treated to a new album.
Quasar was one of the pioneers in the English neo prog movement which really hit the stride with Marillion and Pendragon. Indeed, members of Quasar went on to form IQ, Solstice and Landmarq. Their impact on the scene has been subtle, but still pretty big.
The lineup is the normal keyboards, guitars, bass, drums and vocals. But not male vocals though. Female vocals it is. The sound is still the usual neo-prog sound. Great soaring synths and guitars. I am not won over by Tracy Hitchins vocals. A bit thin and forced. Neither is the music that great either.
There are some sporadic good things here and I rate this album somewhere between decent and good. This is an album for those into early years neo-prog.
2.5 points