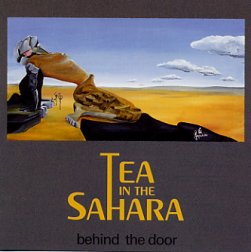 The debut album from this German band. The first of in total two albums.
No, this is not a krautrock album. We are more in the neo-prog scene though. Bang in the middle of it too. Think IQ and Pendragon. I am also thinking very early Marillion too.
Tea In The Sahara was a four piece band and the setup was the usual synths, guitars, bass, drums and English vocals. The vocals are good. The sound is very much the usual 1990s sound. A very typical neo-prog sound too.
This one hour long album consists of six songs. Although long songs, they are not that full of details. I think the band has been pretty pedestrian in the songs and there is not much to be happy about it here if you are a more symph prog minded person as I am. I very much like some details which excites me and makes me sit up and really take notice.
This is a rather dull, decent to good album. I hope the follow up is a better album than this one as I have bought both albums.
2.5 points