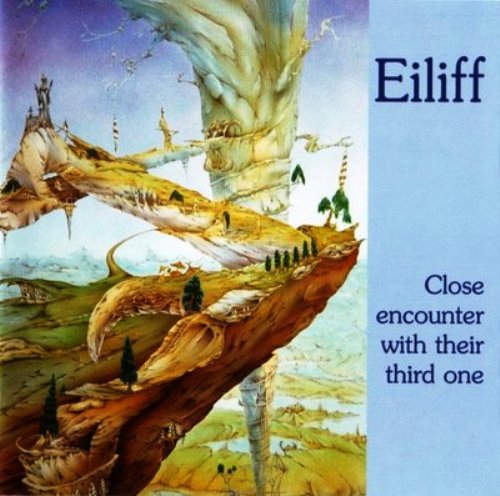 The first of two live albums from this German band.
Eiliff was a very special band whose two studio albums is very much recommended. Both reviewed here. This live album though was recorded in 1972 by Westdeutcher Dundfunk Cologne and broad-casted during a night rock show.
Don't expect any of their songs from the two studio albums. Eiliff goes all out improvisations jazz here. That with a lot of krautrock and Canterbury jazz too. This forty-five minutes long album is one long spaced out jazzy jam.
The end result is very 1970s where everything was allowed. You get plenty of saxophones, guitars and not at least; Hammond organs here. You even get a drum solo and plenty of hard bass work too. The vocals here is in the soul genre and you even get a good soul song here.
The end result is a very potent all out live album with a pretty good sound. This is one of those live albums which is almost legendary and one to get on it's own merit. It is a very good live album too. Get it.
3.5 points