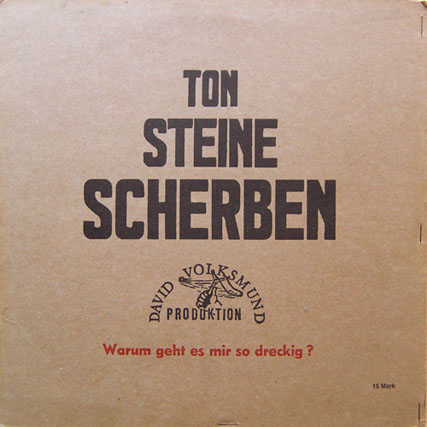 The debut album from this rather strange German band. A band who is still around as far as I know. They have released numerous albums and they are a political band on the left of the political spectrum.
Krautrock can mean a lot. In this case, songs orientated blues and pub-rock influenced psychedelic rock. You can also add punk here as the vocalist in this four piece band is spitting out his opinions and lyrics here. The sound is also punkish and the whole attitude is very much punk.
Despite of that, the band is very skilled and the music has got a lot of intricate details. This despite of being a bass, guitars, drums and vocals band. Twin guitars, that is. The sound is very much a live sound and the sound is as muddy as it should be for this type of music.
I really like their guitar harmonies and guitar works. There is a lot to be happy about on this forty odd minutes long album. The vocals are not the best. Still; they suits this album.
I find myself really liking this album. I have a soft spot for in-your-face albums like this. The songs are all good too. So I am rating this as a good album.
3 points