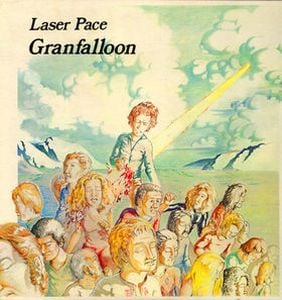 The one and only album from this US band. A band who were in the forefront of the use of synths, it has been said.
There is some synths here, yes. My mind is more occupied with the free form jazz here. Free form jazz most often falling into avant-garde noodling. This album was recorded by a lot of musicians and instruments. It is still in the left-field free form jazz bracket.
Most of the stuff here is really engaging and reminds me somewhat about the Canterbury style jazz. There is not much structure here and the sound is not that good either.
Neither is there much here to be enthused about. Some synths over some free form jazz is what I get here. And yes, it has a different feel than most albums from that time. It may be an unique album after all. But not one who washes much in 2014. It is a decent album.
2 points