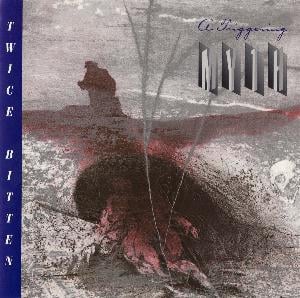 The second album from this US band.
I was quite impressed by their self titled debut album and very impressed by their fifth album. Both reviewed for ProgArchives.
A Triggering Myth was/is a fusion group and they were a duo here with five guest musicians. Take guitars, keyboards, bass, drums and percussion. Then you get their setup on this fifty odd minutes long album.
The first half of this album is almost zeuhl like. Well, at least the Belgium band Present springs to mind here. Take some symphonic prog and add a lot of zeuhl. That's the Myths suite for you, explained.
Myths is by far the best piece of music here. The rest is pretty ambient and featureless soundscape where nothing much grows and gives life. Parts of this album is pretty dull to be honest and there is not much fusion like drive here. Most of the music is very plodding pedestrian.
The end result is a decent album and not one I really like. Hence my verdict.
2 points