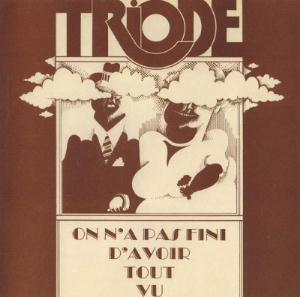 Another band with one album and then total obscurity. Very little is known about this French band. Which is a great shame.
Great shame because of this album. The music here comes across as a mix of jazz, fusion and folk rock. Take an overly lively flute, some guitars, a very lively bass and some drums. Then note that there is no keyboards on this album. An album recorded by a four piece band.
References here are Maneige and the Quebec jazz/prog scene. The flute is so much in the forefront that this album must be the absolute sweet dream for anyone into flutes. I very much like what I hear here. The bass and the guitars is also very much creating this album.
This forty-three minutes long album is really full of life. It is perhaps much more a jazz album than a folk album. There is no really great songs here. But I really like this album and rates it as a very good album. In short; get this album.
3.5 points