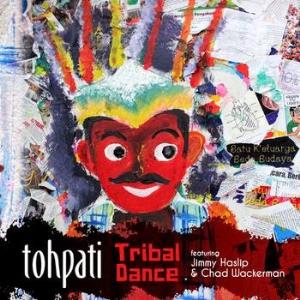 Another great MoonJune find from Indonesia.
This is the second album from the guitar wizard Tohpati too. He has got the world famous bassist and drummer Jimmy Haslip and Chad Wackerman to help him out on this album too.
Jazz/fusion from Indonesia mostly means ethno and folk orientated music. East meets west. Which is great, btw. It really makes this music interesting.
This album is no difference. Tohpati, Haslip and Wackerman serenades to a pretty eclectic and traditional take on jazz with the ethno element. Lots of various takes on guitars. Mostly electric. I am not the biggest fan of jazz yet and this becomes a bit alien to me. Nevertheless, this is an appealing album and a good one. It comes recommended.
3 points