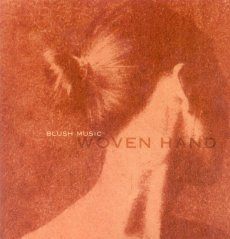 Hmm.... I got their brand new album. But I decided to check out a previous album, their second album, first because I am totally new to this band. I did not get much wiser.
Blush Music is a bit of a journey, it has to be said. Their roots are in indie. They very much travels along that path too on Blush Music. They have included a huge slab of avant-garde, theatre music, space rock and folk music too in this album. Mostly avant-garde, it has to be said. The sound is great and the music is mostly performed by guitars, bass, drums, synths and vocals.
Blush Music is a very fragmented album with pieces of music setting out in various directions. It is ultimate not a good ride either. There is not much good music here. The album is a pretty frustrating piece of music which never really does the job. It is a decent album, but nothing more. It goes without saying Woven Hand is not on my list of favourite bands after this experience.
2 points