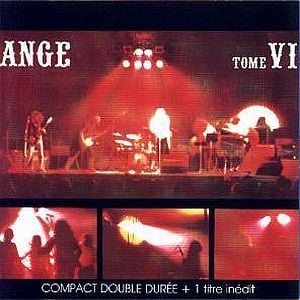 Their first live album. The first of many live albums.
Many Ange fans would argue that their finest albums was their first five albums. I don't know about that. Those five albums though is really great. This live album covers those albums and the stuff is really great. For those who does not really know this band, it is worth mentioning that Ange does a theatrical version of Genesis like prog. The Peter Gabriel era Genesis, that is. The French vocals is really important here and Ange really have this French culture feeling throughout. There is a lot of keyboards and guitar runs in Ange too and their music is really special.
And so it is here too. My main gripe is the bad, almost bootleg sound on this album. Tome VI screams out for a remaster with a cleaned up sound. That is a massive disappointment with this album. It serves as a good intro to Ange though.
Half a point deducted for the sound = .........
3.5 points