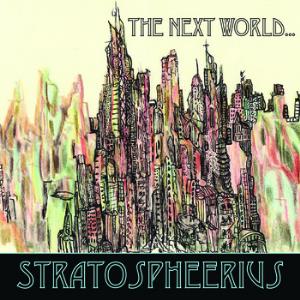 Hmm.....
The fifth album from a band who was sold to me by the shop as a mix of symph prog and fusion. Nothing could be further from the truth. Stratospheerius plays a mix of americana, rock and funk. The band is fronted by the violinist Joe Deninzon. He also doubles up as the vocalist on this album. In addition to plenty of violins and Joe's great vocals and vocal harmonies, you also get guitars, keyboards, bass and drums on this album.
The music is good throughout with some pretty catchy songs. A good example is the two minutes Tech Support song with lyrics which has made me a good laugh. Yes, those lyrics describes us well. There are also some good instrumentals here where the violins are let loose.
This album is well worth checking out if americana is your cup of tea. I liked what I heard.
3 points