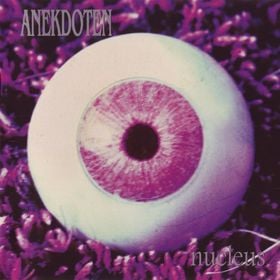 The second album from this Swedish band. A band who was and still is important in the revival of the Swedish prog rock scene.
Anekdoten's sound is pretty dark and gloomy. It is indeed the sound of the Scandinavian depression. Dark forests and darkened minds. This is the sound of this album. It has been created by lots of mellotrons. That gives this album both a vintage and a gloomy sound. They are supported by vintage half acoustic and electric guitars. The vocals, bass and drums are in the indie rock vein. Radiohead is an obvious comparisson for this album. Anekdoten has also introduced a lot of King Crimson type of melodies on this album too.
The result is a pretty gloomy and complicated dense album which does not offers any free rides. Unfortunate, the music here is not that great either. It gets bogged down in repeated mellotron and KC copycat runs. The lack of great melodies is the problem with this album. An album with a great sound, but not much else. This is a good album though from a good band.
3 points