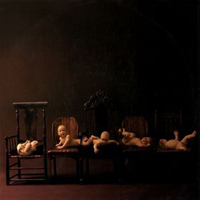 The debut album from this German band. A band who had a seven albums long career. Their last album was released last year. It seems like they are still very active. Good !!
Their 1971 album is very much influenced by ELP, Pink Floyd, The Beatles and Genesis. The sound is typical krautrock and there is a lot of krautrock in the music too. The music is performed with plenty of keyboards, guitars, bass and drums. The vocals are in English and very good.
The end result is very pleasant to the ear. There is no great songs here though and that is my main gripe here. The sound is great though and I really like this good album. This is a very good album and a hidden gem.
3.5 points
Abacus homepage