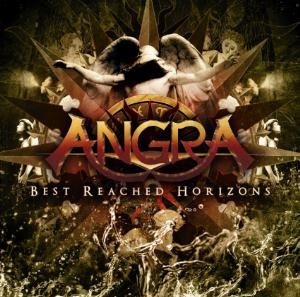 OK, I am publishing a review a whole month before the album has been released. Naughty, but I did not spot the release date before it was too late. Neither could I be bothered.
Best Reached Horizons is a both a best off Angra and a collection of odd ends and covers. This is a double CD. 150 minutes of material should give the Angra fans and other heavy/prog/power metal fans excellent value for money.
Angra has gone through some phases from all out power metal to a bit more ethnic, Brazil folk music influenced prog metal. The more prog metal songs goes down best with me. I cannot stand power metal.
Angra has some good songs and this is a good collection until it arrives at their version of Kate Bush masterpiece Wuthering Heights. Angra's version is very poor.
Angra is a very good band. The 150 minutes of music gives their fans what they both want and deserve. I am not a fan so I have to declare myself not particular entertained. This is not for me.
2 points