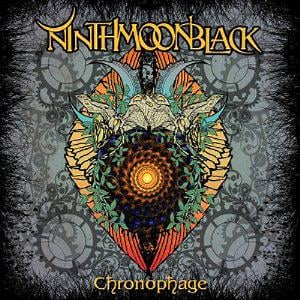 The third album from this north-west coast US band. All albums released through Bandcamp as "name your price". Reviews of the two other albums somewhere else in my blog (google them).
Ninth Moon Black is playing instrumental experimental, post rock like metal with a pretty gloomy sound. They are far more gloomy and introvert on this album than on their previous two albums. We are not in sludge or doom metal land yet, though.
Ninth Moon Black's music is pretty atmospheric and full of soul. Very post rock too. Most of the music is pretty pastoral. Which explains the gloom. The music is performed by guitars, bass and drums. That works perfectly in the case of this music.
My main gripe with this album is the lack of any good melodies. I feel this album is a step backwards from their Kalyug album. The music on Chronophage feels a bit narrow minded and claustrophobic, I am sad to report. This album falls somewhat short and into the ocean between decent and good. Sorry.
2.5 points
The album