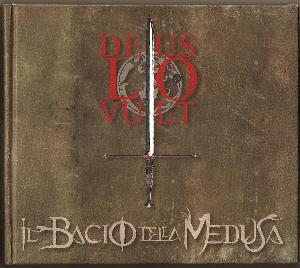 The third album from this highly acclaimed new Italian prog rock band.
This band is very much operating at the more heavy end of the Italian prog rock scene. The music is hard and theatrical at the same time. There is also a lot of symphonic prog in their music. Not to mention passion. This explains why the music sometimes breaks out in sheer hard rock on many occasions. The band also knows how to use flutes in addition to the usual guitars, keyboards, bass and drums fare. There is also a lot of Hammond organs and saxophones here. To me, this album comes across as a blend of Jethro Tull, Deep Purple and Italian prog.
Passionate is the right word for this music, yes. Not at least because of the male vocals. We are not quite in the Pavarotti country here. But the vocals is still great. It also sits in the front of the mix and jumps out of the speakers. The music is also very good to great throughout. Yes, the hype this band and in particular their fans is justified.
A couple of killer tracks is sorely missing. But there is enough in Deus Lo Vult to make it a great album. One well worth checking out.
4 points