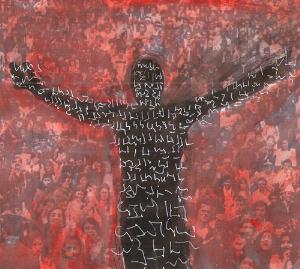 The second of the three albums from this multi talented Argentinian musician.
His first album 1 from the same year was a pretty good art rock album. The vocals though was pretty iffy. Rodrigo very much tries to rectify that problem by hiring in Jelena Perisic from Serbia and Craig Kerley from USA to do the female and male vocals. Both delivers some great vocals here. The music is in the same area , though.
For those who does not know Rodrigo San Martin; his music is a blend of latin pop, prog metal and symphonic prog. The coolness of latin pop combined with some vintage keyboards and guitars associated with the symph prog scene and prog metal. Think Dream Theater and Genesis. All instruments are played by Rodrigo San Martin himself. That means his ideas gets full reign on this album. That too is a weakness as the bad material is not being weeded out of the album.
This album is a good album though which lacks a pretty important ingredient: Great songs. Besides of that, this album has everything required from an album. The sound is good. The songs is good. But it never rises above that level. Which is a shame. This is a good album for those who likes middle of the road latin symphonic prog though.
3 points