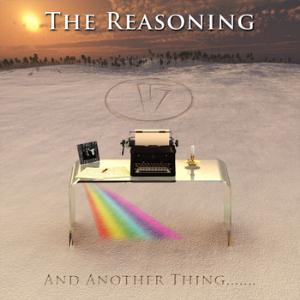 A twenty minutes long EP from this British female fronted band.
The Reasoning has built up a pretty big fanbase during the last five years. They have released some albums too. Albums I have not bothered about due to my pretty indifferent attitude towards the type of perceived hypes spread by the Prog Magazine. It is just recently I have started to get into this scene. A scene with substantial substance.
There is very much substance in The Reasoning, judging on this EP. Their sound is off course dominated by Rachel Cohen's excellent vocals. Her vocals is some of the best I have ever heard from any vocalist in this scene. Not that I am an expert though. But her vocals are excellent. Her vocals lays on the top of a slightly celtic folk music coloured art rock sound. The second song on this EP; Apophenia, is a prime example of that. The best song of this EP by a long distance. The three other songs is pleasant enough. They are vocals and guitars driven art rock. A bit too commercially minded at times. But this EP gives me enough motivation to really check out their albums too. This is a very good EP which is worth checking out.
3.5 points