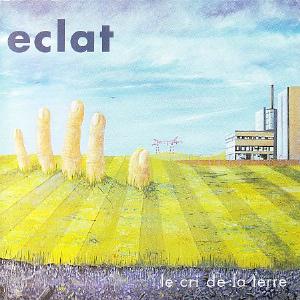 The fourth album from this French fusion/prog band.
Well, they were an instrumental fusion band on their previous album Volume 3 which I reviewed last month. I was not enthusiastic about that album and wanted some vocals, if my memory serves me right. Well, my wishes has been granted on Le Cri De La Terre. There are some vocals here. The sound and music has also changed to a more art prog flavoured fusion too. The fusion is still dominating this album. Long solo runs are intertwined with some jazzy guitars and keyboards workouts.
The Italian band D.F.A springs to mind as Eclat is pretty similar to them. There are some Rush in the sound too and a lot of other influences too. Even some Middle East influences.
All this makes this a good album. My gripe, as per usual, is the lack of any great songs. But this is still a pretty cosy album though. I have still to be won over by this band.
3 points