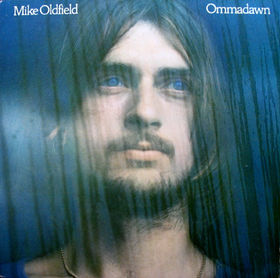 Ommadawn is supposed to be his real masterpiece and crowning glory. It is also his third album (fourth if the cash in turd The Orchestral Tubular Bells is included).
Ommadown is continuing where his debut album Tubular Bells and partly the follow up album Hergest Ridge left it. It very much feels like Tubular Bells, the Ommadawn edition. Various orchestral instruments and studio concoctions weaves two pieces of instrumental music. Altogether thirty six minutes, Ommadawn last.
The result is a crossover of celtic folk music, new age and some symphonic music. The two pieces are decent to good. Though not that interesting. I have to admit Mike Oldfield has yet to hit me at my home. This album and his music was very much the cutting edge back in the 1970s. In today's world, I can hardly stifle a yawn when listening to this album. I simply don't get it.
Ommadawn is a decent album in my estimation.
2 points