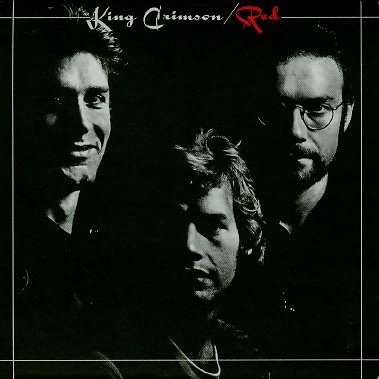 King Crimson's seventh album and one of the seminal albums in the annals of eclectic and progressive/art rock. Millions of words has already been written about this album so I will be pretty brief.
King Crimson was Bill Bruford (drums), Robert Fripp (guitars) and John Wetton (bass, vocals) on Red. They were helped by some guest musicians on woodwinds.
The best songs here are the title track, Fallen Angel and the monumental Starless. The latter one is hypnotic and incredible where some minimalistic melody lines is intertwined with Robert Fripps avant-garde guitar runs. He cements his position as one of the best ever guitars on Starless. The song is a masterpiece.
The more avant-garde stuff on Red is also good and I really like this album. It is not a masterpiece, though. A couple of nodding off moments drags it down a bit. Most homes should have this album, though.
4 points