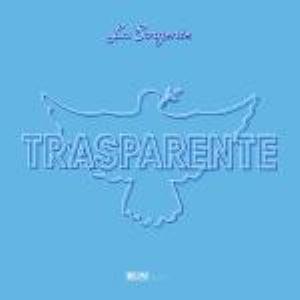 The only album from this Italian band.
The Catholic church in Italy were pretty cued into the Italian prog rock scene and wanted to contribute with their own scene and Christian lyrics. This mirrored every other scene in the world. We even have Christian black metal these days. Nothing wrong with that at all. As long as the music is good and it does not promote genocides, violence and racism, I am all up for it.
I would though argue that Italian and symphonic prog rock in itself is pretty much Christian in any case. It is after all based on church hymns and the likes of Johan Sebastian Bach. The Catholic end of the prog rock scene was like buttered up bacon pieces. Something not everyone agrees with. Hence this album and band.
The opening songs reminds me a bit about Celtic folk music. Then the band fall into line again, adopting a much more Italian prog rock sound and music. They use keyboards, violins, flutes, guitars, bass, drums and plenty of vocal harmonies. Italian vocal harmonies, it has to be said. The music is very, very poppy and sweet. Very angelic at times.
The opening minutes, some terrible opening minutes, does not do the rest of the album any justice. The rest of this forty-five minutes long album is pretty good. The sound is decent too. The end result is a decent to good album with some good melody lines and some pretty dire stuff. Check out this album if you are a fan of this scene and you like sweet music.
2.5 points