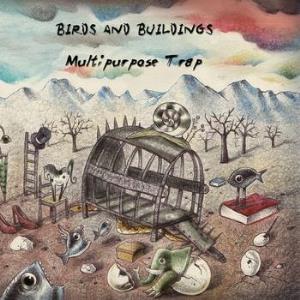 The second album from this critically acclaimed US band.
Birds & Buildings is a avant-garde whatever band. With whatever, I am not sure where to put them. Probably as an eclectic jazz/prog band. Their music is performed with woodwinds, keyboards, guitars, bass, drums and some vocals.
Stylewise, take Mr Bungle, National Health and Magma. The end result is this album. You can also add Gilgamesh to this mix too. The band has also taken a lot from All Over Everywhere, the very much missed US band on the same label as Birds & Buildings. If I am not mistaken, one of their tracks is included here and the female vocalist there is also involved here. Could we now get a new All Over Everywhere album, please ?
The end result is a wild, eclectic album with only great stuff. It is a jazzy album and a swinging one too. It has this life loving feeling which will make everyone smile too.
I am sold on this band and regard this as a great album.
4 points