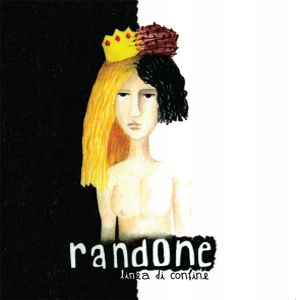 The fifth album from this Italian band.
Randone is Nicola Randone's band and he has just released a new album too. I will get that one in due time.
Linea Di Confine is an album in the Italian prog rock genre. The music is pretty pastoral with Nicola's Italian vocals playing a central part here. This album also have some pretty symphonic prog pieces too. This album though is very much on the pop rock end of the Italian prog rock spectrum/scene. It has taken a lot from the traditional Italian pop music from the 1970s. Much more than most new Italian prog rock albums.
The music is pastoral, mellow and ballads focused. There is no hard rock excesses here. Some electric guitars can be heard, but they are only there to fill in the gaps. There is a lot of keyboards and piano here. That and symphony orchestra instruments. Bass and drums is also present here.
The result is over seventy minutes with some decent to good prog rock. The music is ticking over nicely without really becoming overly interesting. Mellow and pastoral, but not raising my pulse. It is a decent to good album without the great melodies.
2.5 points