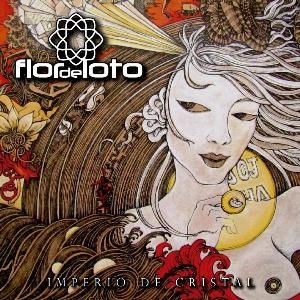 The fourth studio album from this Peru band.
Flor De Loto plays a kind of a folk rock. On this album, make that folk metal. Actually, I think they are a fully fledged folk metal band. Not as metal as Mago Del Oz, but still a lot of metal.
The music on Imperio De Cristal is metal mixed in with South-American folk music with pan flutes and other flutes. Add metal riffs on guitars and a pretty heavy sound too. Add some South-Americal prog rock to the mix too and you get the music here. That and the Spanish vocals.
There is a lot of variations and interesting details on this one hour long album. The South-American sound and music makes it a lot more interesting than other folk metal albums. A genre I cannot stand. But I like what I hear on this album. It is not a great album though as it is in dire need of a great track or two. There is none here.
Those into folk metal should check out this album as this band is one of the best in this genre.
3 points