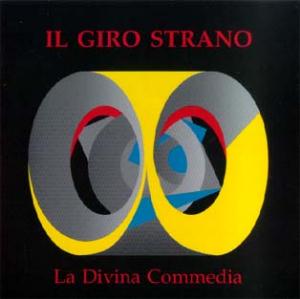 One of the many one shot Italian bands from the 1970s.
Il Giro Strano's only album was released in 1992 by Mellow Records and is now out of stock. I believe the album will be re-released on Mellow Records own Bandcamp page in due time. Keep an eye out for that.
This very rare album is pretty traditional heavy Italian prog with saxophone, flutes, keyboards, guitars, bass, drums and Italian vocals. The sound is OK on this one hour long album. The album got five songs and the longest one is over fifteen minutes long. The vocals are good and the album got a Jethro Tull feel. That and a heavy blues feel with strong Italian prog rock influences.
The quality of the music is not particular good. The band is missing the art of song writing and the longer songs does not really comes across as having an overriding idea or indeed purpose. Melody lines is clashing with each others and the songs are a bit messy. The positive thing here is the keyboards sound which is great.
The end result is a decent to good album which does not really impresses me. But I hope Mellow Records will make this album available on their Bandcamp page.
2.5 points