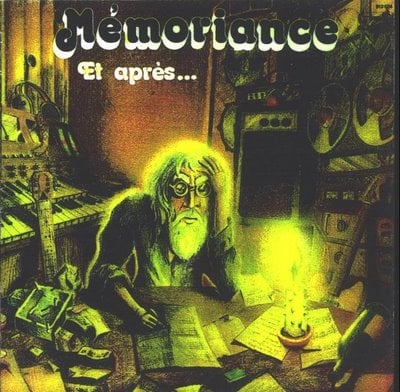 The debut album from this French band who released two albums and a '7 single before they disappeared again.
The band comes from the same scene who gave us Ange, Atoll, Mona Lisa and some other symphonic prog bands. You can add Memoriance to the list of fine French symphonic prog bands.
Et Apres is an half an hour long album. It is slightly more influenced by the likes of Pink Floyd and Steve Hackett than Ange. The sound and music is much more open and melodic than theatrical. The music reminds me more about the open French rural landscape than the theaters in Paris where you will find Ange.
The music on Et Apres is unashamed melodic, created by guitars, keyboards, bass, drums and the occasional great French vocals. The instrumental parts here, the interplays between the guitars and keyboards is truly great and symphonic prog nirvana. The vocals parts is also by all means great.
The stars here are the four songs. Three long ones and one shorter one. Brilliant songwriting and dynamics. The keyboards sends cold shivers down my spine. My only gripe is the lack of a truly brilliant song. That aside; this is a great album and I am adding Memoriance to my list of great French symph prog bands.
4 points