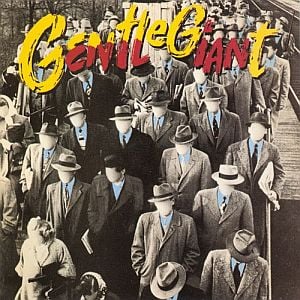 The final album from one of my favourite bands.
Gentle Giant was a genre creator together with King Crimson. Yes, I am referring to Eclectic Prog. Some of their albums is simply stunning in their complexity and pastoral melodic elegance. During their final albums, the band tried to get commercial success by watering out their music with pop rock.
The music on Civilian is reasonable uncomplicated and straight forward. Derek Schulman's vocals are still great on this album which also has some pastoral pieces which is a reminder how great this band once was.
The rest of the songs are not that good. Too much straight forward and too much an attempt to get commercial success. Gentle Giant is now more popular than ever. But this album is not.
This is a decent to good album which is not among those I will remember this band for. Free Hand will forever be my favorite Gentle Giant album.
2.5 point