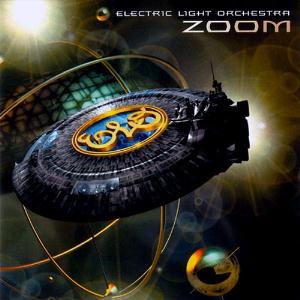 Their fifteenth and final album. Although this was in reality a Jeff Lynne solo album with 2/4 of The Beatles helping out. That means Ringo Starr and the much missed George Harrison.
Gone has also their beloved sound. The sound based on the dynamics between the cello and the guitars. The elegant pop rock. The great sound based on a development of the The Beatles. The music that got this band so many fans. Zoom is a return to simple, easy accessible pop rock in the mid-era The Beatles vein. The recruitment of 2/4 of The Beatles was no coincidence.
The difference was that The Beatles at that time released some magic songs and that they were breaking new ground. Zoom is failing in both respect. The songs here are dull and without much substance. The sound is still good and I like Jeff Lynne's vocals. Besides of sometimes giving us a glimpse of what this band was all about during this one forty-five minutes long album, there is not much to enjoy here.
Zoom is a decent pop rock album with some great musicians and Jeff Lynne's great vocals. Nothing more and nothing less.
2 points