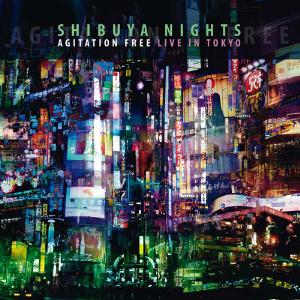 The fourth live album from this excellent German krautrock band. One of the best krautrock bands in the scene.
The band had their best period in 1972-73 with their excellent two albums Malesch and Second. Both are classic, essential albums. Their two other albums was not that great. I fell in love with them and krautrock after hearing their live album At The Cliffs Of River Rheine back in 2009. A kind of a life changer. Well, at least an album that expanded my musical horizons a great deal.
Enough about that...
Agitation Free were invited to play Japan in 2007 by a rich Japanese fan and they went over there for a mini tour. Agitation Free has a deserved big name in Japan and the gigs was a success. This seventy-five minutes long live album documents their gig(s) in Tokyo. Most of the music is taken from their first three albums. The music from Malesch and Second is off course the best and most interesting pieces. And they shines like diamonds. Great music which proves how great this band was.
To a large extent, this album is their greatest hits as you get all their best stuff here. It still retains the krautrock feel and vibe. The music, all of it instrumental, is introvert and mystic. The band has not lost their edge and the sound is great. The guitars are excellent and the live feel is great too.
This is a truly great live album and a good documentation of how great this band was. Enough said.
4 points