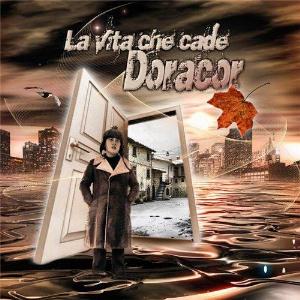 The eight and so far last Doracor album.
The eight and so far last Doracor album also pretty much draws the lines to all their albums too. A lot of instrumental tracks here with some vocals dominated tracks too. All of them pretty monumental and grand.
Doracor has operated somewhere between prog metal and symphonic prog on their last two albums. This very much follows that trend. The difference is that most of the tracks here is instrumental. Instrumental and very much symphonic and towering giants. They are soaring up towards heaven. The music is full of keyboards and guitars with some additional woodwinds and violins too. That and drums and bass.
The result is strangely and disappointingly sterile. There is not much human life here. Everything is hard granite and other hard objects. The only thing that adds human lives here is the saxophones, vocals and piano. There is not much of those.
When that is said, this is a good seventy minutes long album from a pretty underestimated band. Well, I do value Doracor and I hope we will hear more from them. This is a good album and a bit of a let down, taking their two previous albums into considerations.
3 points