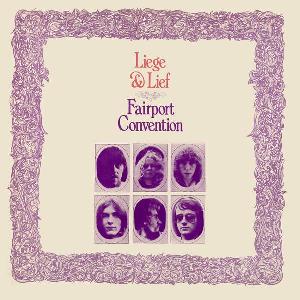 Their fourth album and their third album from 1969 if Prog Archives is to be believed. And they are to be believed.
1969 was a good year for this band, anyway. Their setup was pretty stable too with Richard Thompson on guitars. One of the best guitarists that year when Jimi Hendrix was still alive. Richard Thompson did not get the same accolade. But his understated work on this and the previous album Unhalfbricking has never really got the accolade it deserve. On Liege & Lief, another musician also takes one step forward and shines brightly. Yes, that is you Dave Swarbrick on fiddle. Excellent fiddle work and in the good old folk music tradition. He anchor this album inside the folk rock genre. As per usual; the fantastic vocals by Sandy Denny also shines brightly on this album. The drums and bass fills in the rest. They too does a great job.
There is no really classic songs on this album. Despite of that, Liege & Lief is one of their best albums. It is one of their more classic albums they even plays these days on their annual Copredy festivals. Liege & Lief is a technical album filled with very good songs. It is a weak great album status.
4 points