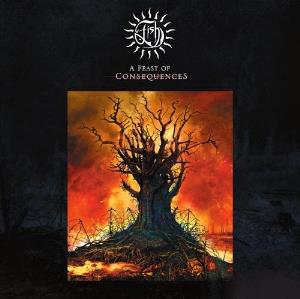 The eleventh solo album from this ex-Marillion vocalist. I am a big fan of the Fish era Marillion and not so big fan of the band after they split from him. Or to be more precise; I have not heard much of Marillion, post Fish.
I got this album in the expectation that Fish still lived in 1985 and did the type of Genesis rip-offs. Hey presto, he lived in 2013 when he released this album and had moved on ages ago. No Genesis, then. Neither much bagpipes and slaying (English) dragons either.
A Feast Of Consequences is much more a singer-songwriter album with Fish great vocals and some guitars, keyboards, bass and drums. There are some Scottish influences here too. Well, actually a lot of it. Although very subtle at times, it has to be said. Fish is from Dalkeith outside Edinburgh and that shines through. That is one of the strong points about this album. The best thing, in fact.
The eleven songs are very vocals dominated and can be taken out on pub tour without loosing anything. They will probably sound far better in an intimate live situation than on this record. The songs are in the pop rock vein and I find them somewhat lacking in interesting details and excitement. They leaves me a bit cold because they are so verse-chorus-verse based. That formula is tiresome.
This is still a good album which should satisfy his fans. I am perhaps not one of them. Maybe I should get some more Fish albums. Maybe I should.
3 points