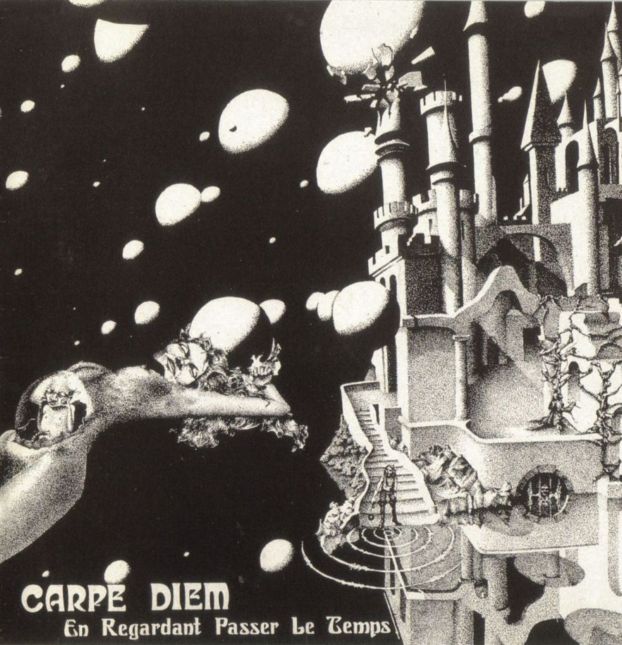 The debut album from this French band whose second and final album Cueille Le Jour from 1976 is a great album.
Carpe Diem comes from the same scene as the likes of Ange, Atoll and Mona Lisa. French symphonic prog rock in other words. In the case of this album, most of it is instrumental with only vocals on two tracks. The music is performed with saxophone, flute, keyboards, bass, guitars and drums. Comparisons ? A bit Ange and Soft Machine. Ange without the vocals and Soft Machine's saxophone sound.
The music is a mix of light symphonic prog and fusion. At times, a bit too lounge music for my liking. The music is light and flowery in general.
The result is a good album with good melodies and sound. There is no real great music here. But it is still worth checking out this album.
3 points