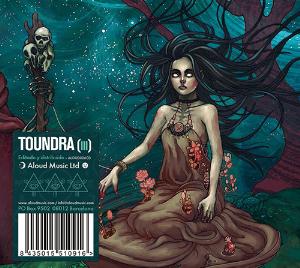 The third album from this Spanish band.
The band was a quartet on this album with a lineup of guitars, bass and drums.
I was not really that impressed by their
debut album
and the
follow up album
. Those albums were a bit too dull post metal/rock for my liking.
Post rock/metal is a bit of an acquired taste. And I like a good slab of post rock and post metal. When it is properly done, that is. That means music with a lot of feel and emotions.
This is something Toundra has been trying to achieve on their albums. But they failed a bit on their first two albums. Albums too one-dimentional for my liking.
So I went to this album without any great hope. And I got a bit of a surprise.
Toundra has kept the post rock/metal essentials. That means the contrasts between sun and storm. Shadows and sun. The contrasts between the guitar walls and the more pastoral bits.
The pastoral bits has become a lot more colourful and not so predictable. The contrasts between the two pieces of extremes has become bigger and wider.
The melodies has also become better and the band feels a lot better on their instruments too. This is still a shoegazing band and they have got their own style. But with a lot of added quality I did not find on their first two albums.
Hence, this is a good album, bordering to a very good album. Hence my rating.
3 points