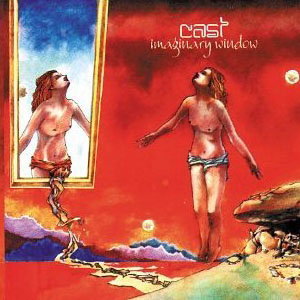 The eight album from this Mexican band.
The band was a five piece band on this album with a lineup of flutes, keyboards, piano, guitars, bass, drums, percussion and vocals.
Their output so far had been dominated by their overflow of material going back to the 1970s when the band was formed. 1994 saw three albums from them and 1995 had two albums. One album in 1996 and one in 1997 followed before the flow of material and albums ended with no albums in 1998. All the albums was around 70 minutes long too.
Reviewing Cast album means a lot of listening as their albums is so long and complex.
Cast is without any doubts one of the best symphonic prog bands in the world post the 1970. I have previously compared them to The Flower Kings and wondered why they are not as big as them. I guess Mexico sounds less great than Sweden. Mexico has been bullied and unpopular long before Donald Trump arrived. Just ask Cast and those of us who rate this band very highly.
Cast is again giving us highly complex symphonic prog with some pretty strong neo-prog influences. The band has not yet shaken of their neo-prog sound on this album.
There are a lot of pastoral pieces here in addition to the symphonic prog the band is giving us on this sixty-seven minutes long album. Lots of piano and thankfully; lots of flutes too.
The end result is a very good album where the synergy between the vocals and all instruments works really well. The lack of a killer track is my only gripe with this album. Besides of that, get this album.
3.5 points