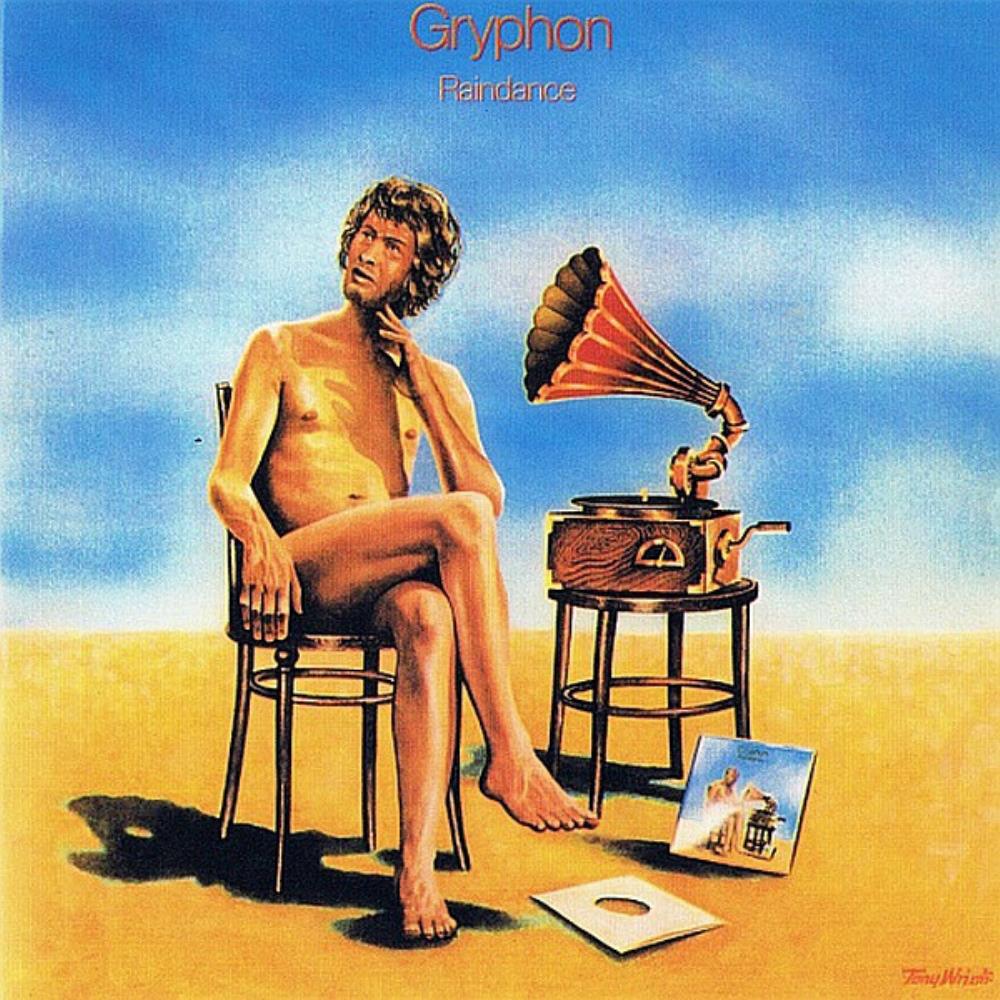 The fourth album from this British band.
The band was a five piece band with a lineup of woodwinds, guitars, bass, drums, Mellotron, keyboards, percussions, flutes and vocals.
Their previous album, the 1974 album Red Queen To Gryphon Three, was
a big hit
in my household. It is indeed a great album. That album was released after two good albums.
Gryphon was a mediavel baroque folk rock band on the three first albums. OK, Red Queen To Gryphon Three was also influenced by Yes after Gryphon had toured with them. That was evident on that album.
The Yes influences is even more evident on this album where the band has taken a considerable step away from their mediavel folk rock roots. Raindance sees a different Gryphon.
The band combines symphonic prog and mediavel baroque folk rock on this album. That is the basics of Raindance in one liner.
Raindance is half electric and half acoustic. It is also an album with a lot more vocals than on previous Gryphon albums.
The Gryphon DNA is still here though. Only Gryphon could have released Raindance. And they have pulled of their slight change of direction. This album is a let down from Red Queen To Gryphon Three. But not by much.
There is still a lot of delightful details and good melodies on this album. The sixteen minutes long Heldenleben is Gryphon's way of doing a Yes epic. And that is a good track too.
I was initially disappointed by this album. But I have come around to really find this a good album. I am becoming a Gryphon fan, I am afraid.....
3 points