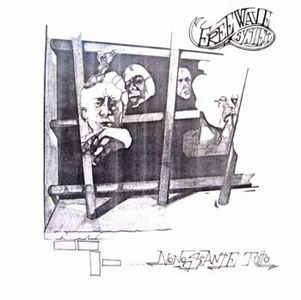 The one and only album from this Italian band.
The band was a quartet with a lineup of saxophone, bass, drums and keyboards.
Free Wave System was one of many Italian jazz and fusion bands who operated side by side with the Italian progressive rock scene (RPI). There was a lot of crossover between the two genres. Still is !
It is fair to say that this album has been a bit influenced by the RPI scene too. But most of it is pure fusion jazz. The saxophone is the dominating instruments here. I have lately heard that the band regretted that. But done is done and the record is here. Noone from the band continued as musicians after the release of this album either. One of them is a leading business man, according to ProgArchives.
There is a lot on this forty minutes long album which reminds me about Soft Machine. The intensity of some of the tracks here. The melodic nature of the music. Most of all, this album reminds me a about their countrymen Perigeo. If you like them, you will like this album.
I wish we had heard a lot more from the keyboards here which tends to be shouted down by the saxophone when they keyboards is onto something interesting. I agree with the band. There is too much saxophone on this album.
The result is a decent to good album which does not really hits home. It is still worthy an investigation.
2.5 points