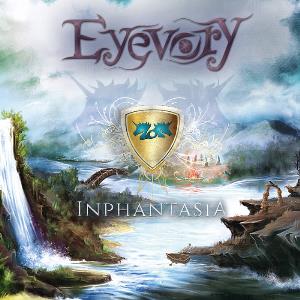 The second album from this German band.
The band is a quartet with a lineup of flute, guitars, piano, synths, drums, bass and female vocals.
The band is the continuation of Pink Mercury, a band I have never heard about. This band released some albums before they changed style and therefore changed their name. The result was their 2013 debut album Euphobia.
This band also consists of two females and two males. The two females does bass, flute, lead and backing vocals. I believe no one is designated as the lead vocalist here.
The artwork gives me a lot of hints about what I am about to experience here. Some sort of progressive metal. Well, that is only partly right.
The music here is based on a mix of neo-prog and progressive metal. There are also some pop music here. Lots of it, in fact. The music reminds me about a more commercial version of Mostly Autumn.
The music is very melodic and on the theatrical side. There is a lot of pomp here with some strings orchestras run through the synths. The band released a live album in 2014 with a full symphony orchestra. They still retains that sound.
The vocals is good. The music too sugary sweet and a bit bereft of any really great ideas. I don't rate this as a good album. Hence.....
2.5 points