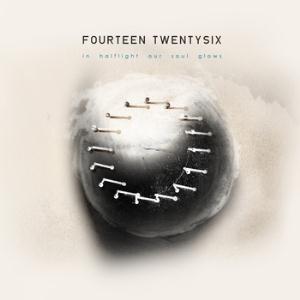 The second album from this Dutch band.
The band was formed by Chris Van Der Linden back in 2009'ish. He is doing vocals and guitars on this album. He has got help from four other musicians here. All four plays keyboards, but also supplements that with drums, bass, vocals and xtra guitars.
I have yet to listen to their 2010 debut album Lighttown Closure. I have heard good things about that album, though.
Dark and brooding neo-prog,
ProgArchives is labelling this band as
. They are again spot on here, in my view.
The neo-prog here is not run of the mill neo-prog. Or is this neo-prog at all ? Well, there are strong elements of neo-prog on this album. The basis here is neo-prog. But there is also very strong elements of post-rock here.
This is a forty-five minutes long album of shoegazing neo-prog with very strong post-rock influences. There are some samples and a lot of electronica here too. The music is a bit ambient. But the vocals is clear and the music is pretty dynamic.
This is indeed a new breed of progressive music and a welcome one too. My gripe, and it is a substantial one, is the lack of any great or even good songs here. The music is decent enough and it has some good moments. But it is lacking in quality, I am afraid. Check it out as you may find this a good or even a great album. I don't.
2.5 points