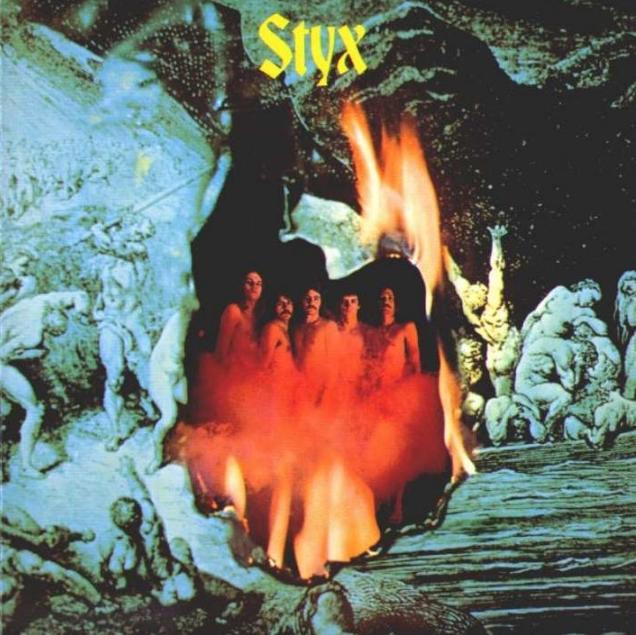 The debut album from this US band.
The band was a five piece band on this album with a lineup of guitars, bass, drums, keyboards, percussions, organ, piano, samples and vocals.
Styx is one of those bands I have admired from afar without really having heard as much of a tone from their many albums. But I have always thought this band was something for me. So I got a handful of their albums.
One of the reasons, or excuses, why I run this blog is to explore bands like Styx and other bands I have heard about, admired from afar or just want to explore more. Hence my many reviews, short as they are. It is a great hobby, though.
I have been told by reviews in
ProgArchives
that their debut album is a bit of an oddity in their 20 albums big discography.
It starts with a thirteen minutes version of Aaron Copland's famous Fanfare For The Common Man. Well, parts of that piece is being used here together with Styx own music which starts out like some southern rock pieces. It is fair to say that Emerson, Lake & Palmer's version of this song is far superior to Styx's version. Styx's version is not too bad. It is just a bit flat and not interesting.
The rest of the thirty-three minutes album, the remaining twenty minutes, is a mix of southern rock and US stadium rock. There is still some pretty big progressive rock references here though. None of these songs are that particular good though.
The end result is a decent debut album but nothing more than that. I will persevere this winter with my reviews of the Styx albums I got as this album has not frightened me off.
2 points