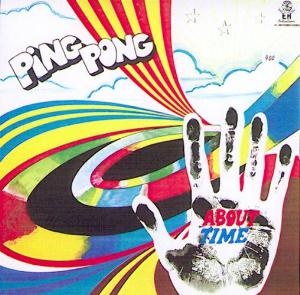 The debut album from this Italian band.
This band is a totally new band to me. This band and their two albums. But I found their name and
listings in ProgArchives
and their two albums on Youtube a couple of years ago. So I decided to give them a try.
The band was a five piece with a lineup of clarinet, saxophone, bass, drums, keyboards, guitars and English vocals.
The band is not listed as an Italian progressive rock band in ProgArchives. I can understand why although the band was Italian and a bit progressive. On this album, at least.
Take good old beat music, add some pop music. Mould that with some psych, funk, fusion and progressive rock in the Caravan vein. That is when you get this album. An album where the artwork is pretty much spot on when describing these thirty-four minutes of music.
The sound and music was pretty much outdated already in 1971 and sounds very odd in 2016 too. The music does not drive me to bouts of exctasy either.
Some of the music is driving and pretty dynamic. There is one ballad here and some hard rocking flutes too. Somehow, I don't really think this album was a multi-million selling hit. The reason is the lack of quality and a hit-song. There is no good songs here. There is barely any decent songs here.
This album has it's charms and I have heard some worse beat music albums than this from Italy. But there is not much joy to get from this album. Hence my rating.
1.5 points