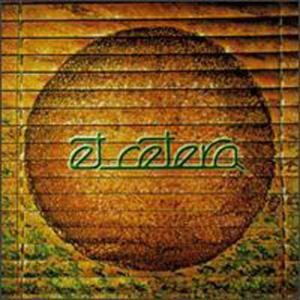 The one and only album from this Canadian band.
The band was a five piece band with a lineup of cello, flutes, vibraphone, keyboards, drums, guitars, saxophone, drums, percussions, bass and vocals. French male and female vocals, that is.
The band is from Quebec, the French speaking part of Canada. This city had a great music scene back then with a lot of great bands like Maneige, Harmonium etc etc etc.
This album was a private pressing back in 1976 and a very obscure album with a very limited distribution. Unidisc re-released it on CD back in 1997 and this album got the distribution and attention it deserves. I also believe it is on Youtube too. Oh the joy of this digital age !!
It is not easy to label this album. Take a big slice of Maneige and Harmonium, add a lot of Gentle Giant and some French pop music (chanson ?) too. Add folk music too. Then you may get the essence of this album.
The sound is great so don't be fooled by this private pressing thing. The sound is as good or even better than on megabucks production major label albums.
The music is a bit difficult to penetrate, let alone label..... The French vocals are delightful. So is the acoustic instruments. The music on this thirty-six minutes long album is also all over the place. It has a very eclectic feel.
There are some really good themes and melodies here. The emphasis is on being eclectic, though. And not all ideas is great here.
The end result is a beautiful but still only a good album. An album too fragmented to feel like a great album. But check it out as this review should wet your appetite for this album.
3 points