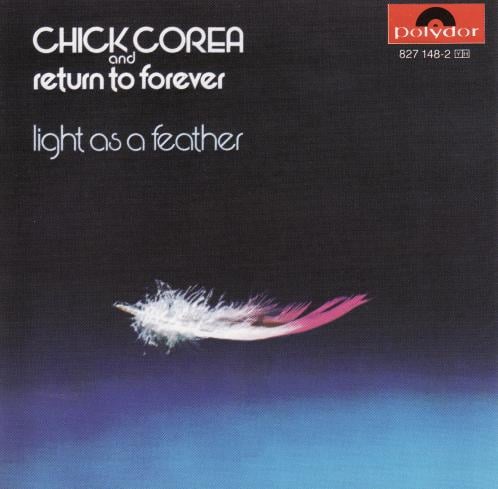 The second album from this US band.
2/4 of what I regard as the ultimate Return To Forever lineup was already in present on this album. The band founder Chick Corea and Stanley Clarke. Joe Farrell did flutes and tenor saxophone, Airto Moreira did drums and we had a female vocalist in the form of Flora Purim.
The album starts with a song by Flora Purim and I wonder if I am listening to the wrong album. That was before I became aware of this lineup. I am a huge fan of their classic lineup and the Romantic Warriors album. A top 5 album in my record collection.
I have also done
a review
of their third album Hymn Of The Seventh Galaxy.
I
did a review
of their self titled debut album back in July 2013 and found that album a bit bland. So I am trying to complete my remaining Return To Forever reviews this winter.
The song by Flora Purim is OK. I am more happy when Chick Corea is letting himself loose on some more jazzy instrumental tracks. The title track is one of them.
The music is still a bit Latin-American fusion and that partly due to the sporadic vocals. But both Stanley Clarke and Chick Corea is at top form here and Chick Corea is delivering some very impressive work here. Ditto for Joe Farrell on flutes.
This album is still not up to the standard I expect from Return To Forever. Nevertheless, this is a good album where I find these instrumental parts very good. This is really good jazz and to my liking.
All Return To Forever albums are interesting so don't hesitate here. Check out this album and this band.
3 points