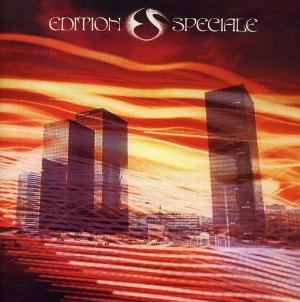 The second album from this French band.
The band is a six piece band with a lineup of drums, percussions, keyboards, guitars, marimba, vibraphone, piano and some French vocals.
I had my big reservations about their debut album Allee Des Tilleuls from 1976. The review is
here
.
That album included a lot of female vocals. The vocals was dubious to say at least. That vocalist is still in the band. But she is not particular dominating here and only do a few vocal lines. Some really good and cool vocal lines too. A good reputation restored, in other words.
The main fare here is fusion jazz. Fusion in the same vein as Weather Report and Return To Forever. US fusion in other words. But add Gong from the Shamal album too.
There is also a lot of their own personalities here too. This is indeed a fusion album from a French band. A French band in the 1970s would never ever have copied US bands without adding a large chunk of themselves, Europe and France to the mix too.
They have done that with success here.
The music here is a mix of instrumental fusion where the guitarist Marius Lorenzini and the keyboardist Ann Ballester is doing most of the best work on some really dynamic and good pieces of music.
Another big part of this album is the funky vocal parts of those two above where female and male vocals are duetting over some really funky and at times, poppy music. But the fusion element is always there.
I am not entirely won over by this album. There is no great pieces of music here. Some of the music is a bit too dull for my liking. But this is still a good album well worth checking out. Fusion fans will love this album.
3 points