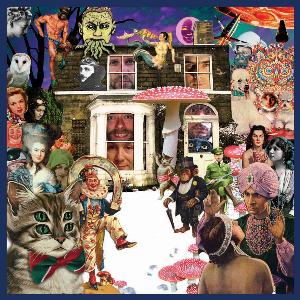 The second album from this English band.
Frozen Geese is a duo of Dave Lazonby and Graham Baily. They play multiple instruments. All of them digital and computer run. There are some vocals here though....
This forty minutes long album is divided into two tracks. Disclaimer part 1 and Disclaimer part 2.
Part 1 is just electronica with repetetive sounds which may be good for those stoned or transferred to outer space by a spaceship or illegal drugs. Being a sober reviewer, I am in doubt that this track should be reviewed at all. This track is slightly dynamic though. But not dynamic enough for sober persons like this reviewer.
Part 2 comes up with some more guitars, bass and some vocals. This track is actually reasonable good. It is also a dark track with a lot of dynamic melodies although it is clearly pretty ambient.
I am probably far too old for this kind of albums. Frozen Geese probably appeals to trendy people more than it does to a foghorn like myself. A proper multicolour show with lasers and exploding lights is also required to enjoy this album.
So this is not an album I really enjoy. On it's own, it is barely a decent album. It is not a turkey though as the Part 2 is a rather good track. Fans of krautrock will like this album.
2 points