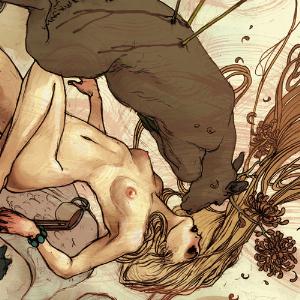 The second album from this Spanish band.
Toundra was a fourpiece band on this album with a lineup of guitars, bass and drums.
I
reviewed their debut album
last November (2016), some weeks ago and quite liked it. This despite of not being a big fan of their genre.
We are again in the middle of experimental metal and/or post-rock. The music is instrumental too. The music is pretty hard and overstepping the border into metal with some miles. But the metal always has this post-rock feel with a lot of ebbs and flows.
The guitars, electric and half-acoustic, is pretty hard with some more roots and folky interludes between the walls of sound they are putting up.
There is a lot of light and shades here. More shades than light as this is a pretty hard album. But there are also some Arabic folk music and rhythms here too.
I have to admit that this is not the most interesting music around. Their music is a bit lacking in quality too. Nevertheless, this is a decent to good album. I am not entirely won over by Toundra. But check them out yourself from
this link.
2.5 points