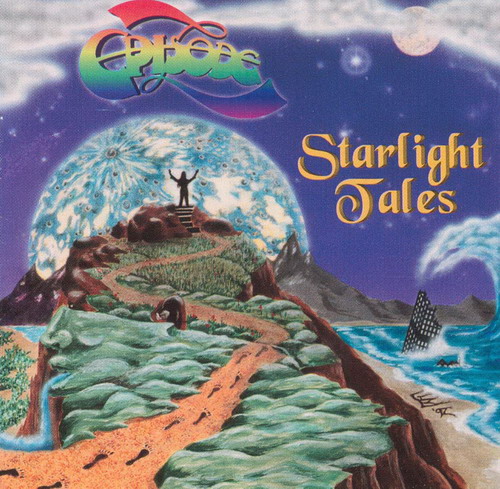 The second and final album from this US band.
Episode was a five piece band with a lineup of synths, keyboards, bass, drums, guitars and vocals. Both male and female vocals. The vocals are OK. Not particular great and not too bad.
I very much liked their
1989 debut album Into The Epicenter
and awarded that album a four pointer. So I was looking forward to sink my teeth into Starlight Tales, four and a half years after liking their debut album.
We are still in the symphonic prog land. Very much so. Take Renaissance and add some Yes too. Then remember that Episode is from USA. Therefore, add a lot of US symphonic prog to this mix too. US symphonic prog is big and boastful. And so is this album too.
The music here is not overly technical or complex. There is a lot of emphasis on light and shade here. A lot emphasis on the more pastoral and melodic aspect of symphonic prog.
This album includes one fourteen minutes long song. One twenty-five minutes long epic and some shorter songs. Altogether sixty-five minutes.
The twenty-five minutes long epic has it's good moments. Ditto for the fourteen minutes long epic too.
The biggest killer on this album, the biggest weakness, is the horrible production and sound. It is so limp and lifeless that we are in the suicide territory here. This is the best example why symphonic prog album should be produced. This album has not been properly produced and it therefore falls dead on it's face.
There are a good album lurking somewhere here. But it died somewhere on the road to being published. Hence my rating where the death has been confirmed. What a shame !
2 points