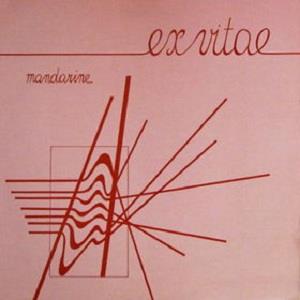 The one and only album from this French band.
Ex Vitae
was a seven piece band with a lineup of flutes, clarinet, saxophone, violin, vibraphone, drums, percussions, bass, keyboards and guitars.
Ex Vitae was a member of the French jazz/fusion scene. The band was from Limoges in France.
The band was still a bit of an oddity in that scene. This forty-one minutes long album is divided into four songs. That reminds me a bit about the Third album from Soft Machine.
After an opening minute of pure avant-garde jazz, this album becomes more melodic again. But it always retains a free-jazz and avant-garde jazz feel and sound. This album also has some Canterbury influences.
Soft Machine is not a bad reference. But Ex Vitae is a bit of an oddball.
There is a lot of clarinet solos and some guitar solos here. A bit keyboards also adds solos. The saxophone adds a lot of avant-garde edges.
The big problem with this album is the lack of quality here. The sound is good. The music is not. There are some good stuff here. But not enough to label it as a good album. But those of you who are curious should perhaps visit Youtube and have a look for the album there.
2.5 points