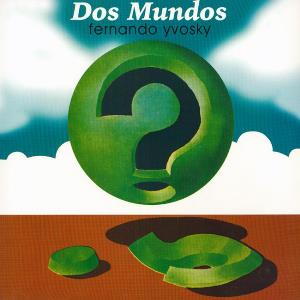 The one and only album from this Venezuela artist.
Fernando Yvoski had a short album career. This is his only solo album and for all I know; he never released an album again. I have though found a Facebook profile with a photo which reminds me a lot about him.
Fernando did the vocals and guitars here. He had help from around 15+ other musicians on this album. This album has a very orchestral sound so most of the musicians does piano, strings and keyboards. This in addition to drums and bass.
Fernando Yvoski is from Venezuela and the vocals is in Spanish. But the music is wholly Rock Progressive Italiano (RPI). It has that sound and music.
The music is very pastoral and folk music orientated throughout. It is also very symphonic. Take PFM and take them down the pastoral symphonic prog path. That is when you meet up with Fernando Yvoski and this album. You can also compare this album to most of the more pastoral symphonic prog bands from Italy.
The vocals is very good throughout. The music is sparely orchestrated. Less is more is the ethos and it really works wonders on this album.
There is no great tracks here. Nevertheless, this is a good half an hour long album. One album that I really enjoy and label as a hidden gem. Fans of RPI need to get this album.
3 points